Chapter Two From Meditations from Conversations with God.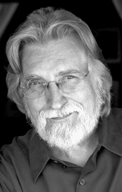 Meditations on The Spiritual Path ~ by Neale Donald Walsch.
On Religion and spirituality
Religion cannot stand Spirituality. It cannot abide it. For Spirituality may bring you to a different conclusion than a particular religion Ė and this no know religion can tolerate.
Religion encourages you to explore the thoughts of others and accept them as your own. Spirituality invites you to toss away the thoughts of others and come yo with your own.
On God
I tell you, I am in every flower, every rainbow, every star in the heavens, and everything in and on every planet rotating around every star.
I am the whisper of the wind, the warmth of your sun, the incredible individual and the extraordinary perfection of every snowflake.
I am the majesty in the soaring flight of eagles, and the innocence of the doe in the field; the courage of lions, the wisdom of the ancient ones.
On holiness
Everyday is sanctified. Every minute is holy. This, now, is the Holy Instant.
On the fulfilment of your Divine Self
Do not waste the precious moments of this, your present reality, seeking to unveil all of lifeís secrets.
Those secrets are secret for a reason. Grant your God the benefit of the doubt. Wise your Now Moment for he Highest Purpose Ė the creations and the expression of Who you Really Are.
Decide Who You Are Ė Who you want to be Ė and then do everything in your power to be that.
On expressing your Divine Connection with the All.
Embrace every circumstance, own every fault, share every joy, contemplate every mystery, walk in every manís shoes, forgive every offence (including your own), heal every heart, honor every personís truth, adore every personís God, protect every personís rights, preserve every personís dignity, promote every personís interests, provide every personís needs, presume every personís holiness, present every personís greatest gifts, produce every personís persons greatest gifts, produce every personís blessing, and pronounce every personís future secure in the assured love of God.
On making the right decisions
If all you desired is what your soul desired, everything would be very simple. If you listened to the part of you which is pure spirit, all of your decisions would be easy, and all the outcomes joyous
Please click here
Meditations on The Spiritual Path ~ by Neale Donald Walsch.
to (Post a comment) ... Do not use link below!
_________________
My Eternal Love, Sarveswara
Love, Faith & Trust ... The Foundation of Everything.

---
Permissions in this forum:
You
cannot
reply to topics in this forum