Chapter THREE From ...
Meditations from Conversations with God ~ Neale Donald Walsch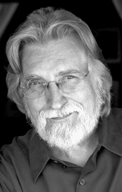 Meditations on Feelings
On truth
Feelings are neither negative nor destructive. They are simply truths. How you express your truth is what matters.
On expressing your feelings
It is not nearly so important how well a message is received as how well it is sent.

You cannot take responsibility for how well another accepts your truth; you can only ensure how well it is communicated. And by how well, I don't mean merely how clearly; I mean how lovingly, how compassionately, how sensitively, how courageously, and how completely.

On understanding your true feelings
Feelings are the language of the soul, but you must make sure you are listening to your true feelings and now some counterfeit model constructed in your mind.

On hurting others
If acting irresponsibly, if behaving in a way which you know might damage others or cause hardship or pain, is what makes you "feel good," then you have not evolved very far.

On fear and guilt
Guilt is a blight upon the land – the poison that kills the plant.

You will not grow through guilt, but only shrivel and die.

Awareness is what you seek. But awareness is not guilt, and love is not fear.

Fear and guilt … are your only enemies. Love and awareness are your true friends. Yet do not confuse the one with the other, for one will kill you, while the other gives you life.

On love and fear
Ultimately, all thoughts are sponsored by love or fear. This is the great polarity. This is the primal duality. Everything, ultimately, breaks down to one of these. All thoughts, ideas, concepts, understandings, decisions, decisions, and actions are based in one of these.

And, in the end, there is really only one.

Love.

Ion Truth, love is all there is. Even fear is an outgrowth of love and, when used effectively, expresses love.

On grief
Grief is a natural emotion. It's the part of you which allows you to say goodbye when you don't want to say goodbye; to express – push out, propel – the sadness within you at the experience of any kind of loss.
On anger
Anger is a natural emotion. It is the tool you have which allows you to say, "No, thankyou." It does not have to be abusive, and it never has to be damaging to another.

On envy
Envy is the natural emotion that makes you want to do it again; to try harder; to continue striving until you succeed.
On fear
The process of natural fear is to build in a bit of caution. Caution is a tool that helps keep the body alive.
Please click here
Meditations on Feelings ~ by Neale Donald Walsch.
to (Post a comment) ... Do not use link below!
_________________
My Eternal Love, Sarveswara
Love, Faith & Trust ... The Foundation of Everything.


Similar topics
---
Permissions in this forum:
You
cannot
reply to topics in this forum