Divine Discourse from Spirit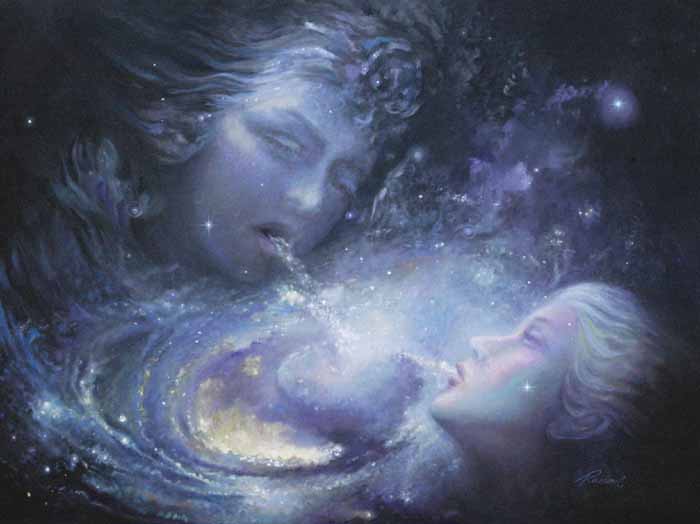 Subject: Faith & Trust


It is when 'one' becomes familiar with the union of God and Self, when that faith has strengthened and filled the mind with trust so that no doubt or fear can penetrate the fullness of the mind in trust, and a heart full of faith.

Trust in mind, faith in heart maintains balance between the body and spiritual self. It is then you will maintain peaceful bliss. No thing will concern you or deter you from this state of bliss that you are, once you are fully in the heart and mind with 'Faith and Trust'.

Along your journey there will be many occasions when there is chaos all around you, and even within your mind, you will be in a state of torture and feel you are living in hell as the mind views the chaos as reality. The time will come for each and every one of you to stop and surrender to God in your helplessness. This is the spiritual process of strengthening your Faith and Trust in God.

The chaos is only there when you choose to see it as that. It is the acceptance of 'what is', which can only be obtained through faith and trust in god, that will eliminate the chaos and instead 'just is' will take the place and balance in heart and mind will bring about surrender of control and you will become at peace in the acceptance of Gods greater Divine Plan, as 'faith and trust' grow within.

The process is a long road, and it takes much practise to combat the evils of hell and to pierce the veil of delusion, so that light will enter, the light of LOVE that then heals you with the 'faith and trust' that will penetrate your mind, body and soul with divine light.

Once 'one' "lets go and lets god", with total "faith and trust", the experience of divine bliss will become the way of life. You will be tested over and over again; this is to strengthen your faith and trust each time.

Once you have been prepared you will move to the next stage of your divine self, and become an open instrument for God to work through you as an "angel of service".

You will practice service along your path all the way through, it is once you have the balance of "faith and trust" within, will you really be able to give yourself in service unconditionally. Until then there will always be a small part of you wanting credit or acknowledgement in some form, for the service given, from others or even just from the spiritual realms.

The state of bliss will conquer that part of ego with the bliss of gratitude and service will become your state of thankfulness for the divine bliss you are with all ulterior motives null and void.

Faith & Trust is what will lead you to the blissful state of UNION with GOD, where no thing can hurt you ever.

We breathe our Light of Love upon you all, breathe in the healing and exhale in surrender to God.
_________________
My Eternal Love, Sarveswara
Love, Faith & Trust ... The Foundation of Everything.
Administrator








Number of posts

: 869


Age

: 59


Location

: NSW Australia


Job/hobbies

: Spiritual Messenger


Humor

: Life ... is complexly simple!


Registration date :

2007-11-30




---
Permissions in this forum:
You
cannot
reply to topics in this forum