Meditations from Conversations with God
Neale Donald Walsh

Chapter 4 Meditations on Mortality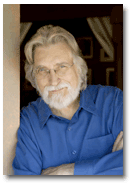 On personal evolution
The soul is very clear that its purpose is evolution … it is not concerned with the achievement of the body or the development of the mind. These are all meaningless to the soul.

The soul is also very clear that there is no great tragedy involved in leaving the body. In many ways the tragedy is being in the body.
On the fear of dying
You think that life on Earth is better than life in heaven? I tell you this, at the moment of your dearth you will realise the greatest freedom, the greatest peace, the greatest joy, and the greatest love you have ever know.

On transforming yourself

Even the rock will not be a rock forever, but only what "seems like forever." Before it was a rock, it was something else. It fossilized into that rock, through a process taking hundreds of years. It was once something else, and will be something else again.
On understanding death
First, understand that death is not an end, but a beginning; not a horror, but a joy. It is not a closing down, but an opening up.

The happiest moment in your life will be the moment it ends.

That's because it doesn't end but only goes on is ways so magnificent, so full of peace and wisdom and joy, as to make it difficult to describe and impossible for you to comprehend.

On the illusion of death
See the flower as dying and you will see the flower sadly. Yet see the flower as part of a whole tree that is changing, and will soon bear fruit, and you see the flower's true beauty. When you understand that the blossoming and the falling away of the flower is a assign that the tree is ready to bear fruit, then you understand life.

Look at the carefully, and you will see that life is its own metaphor.

Please click here Meditations on Mortality ~ Neale Donald Walsh to (Post a comment) ... Do not use link below!
_________________
My Eternal Love, Sarveswara
Love, Faith & Trust ... The Foundation of Everything.


Similar topics
---
Permissions in this forum:
You
cannot
reply to topics in this forum