Meditations from Converstaions with God ~ Neale Donald Walsch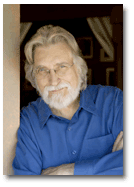 Meditations on Time
On spending your time wisely
When you spend your time trying to figure out what's "best" for you, you are doing just that spending your time. Better to save your time than to spend it wastefully.
On throwing caution to the wind
If you spend your time trying to figure out what's "best" fir you, your choices will be cautious, your decisions will take forever, and your journey will be launched on a sea of expectations.
If you are not careful, you will drown in your expectations.
On recognising the importance of the moment
There is no time like the present! You've heard that before, I'm sure.
There is no time but this time. There is no moment but his moment "Now" is all there is.
"Yesterday" and "tomorrow" are figments of your imagination. Constructions of your mind. Nonexistent in Ultimate Reality.
Everything that ever happened, is happening, and ever will happen, is happening right now.
On the passage of time
Past, present, and future are concepts you have constructed, realities you have invented, in order to create a context within which to from your present experience.
On the decisions you make today
Remember, life is an ongoing process of creation. You are creating your reality every minute. The decision you make today is often not the choice you make tomorrow. Yet here is a secret of all Masters: keep choosing the same thing.
On the here and now
Ignore your previous experience and go into the moment. Be Here Now.
Please click here
Meditations on Time ~ Neale Donald Walsch
to (Post a comment) ... Do not use link below!
_________________
My Eternal Love, Sarveswara
Love, Faith & Trust ... The Foundation of Everything.


Similar topics
---
Permissions in this forum:
You
cannot
reply to topics in this forum